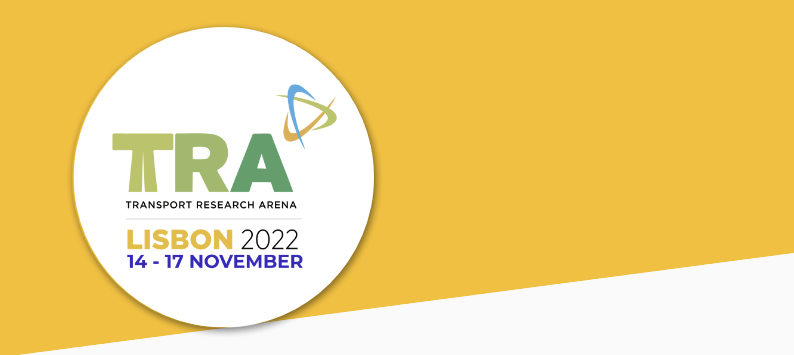 Micromobility Flashtalks & Cities and micromobility workshop
Bikes, scooters, skateboards. Cities have seen a rise of micromobility devices on their streets in the last years, in part due to the COVID crisis. With this mode of transport becoming increasingly popular, cities must rethink urban space and address the challenges linked to this hype, such as safety.
As part of the European DREEM project dedicated to the development of an innovative e-scooter and helmet, and the study of user behaviour, we have organized two events to dive into micromobility at the Transport Research Arena conference held in Lisbon from 14-17 November 2022.
Event 3: Presentation of DREEM's research paper
"Understanding mobility profiles and e-kickscooter use in three urban case studies in Europe" was presented at TRA.
This investigation aimed to understand mobility profiles and e-kickscooter use in three urban case studies in Europe with 398 active participants, where seven distinct mobility profiles were identified.

Location: Strategic Session 1.1 – Mobility for all: fair, inclusive, affordable and accessible in all places.
Date: 14 November 2022
Time: 15:15 to 16:30 WET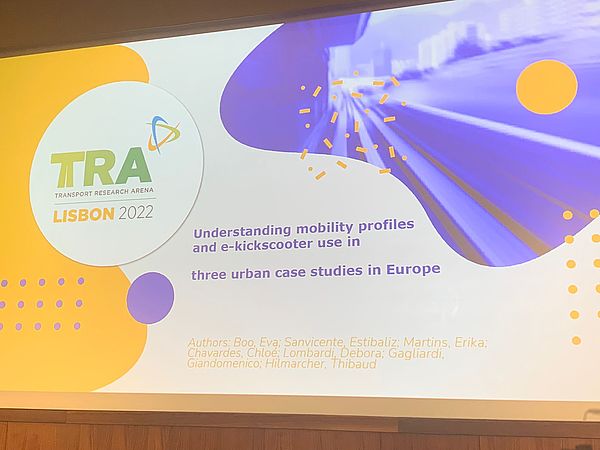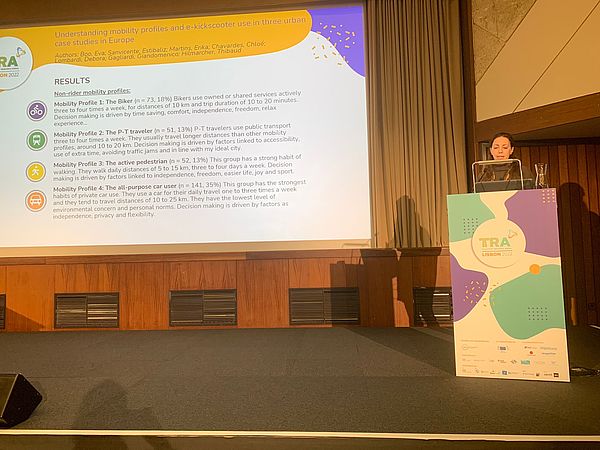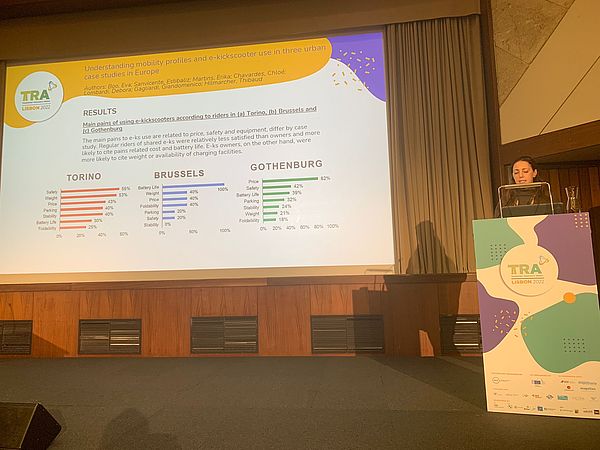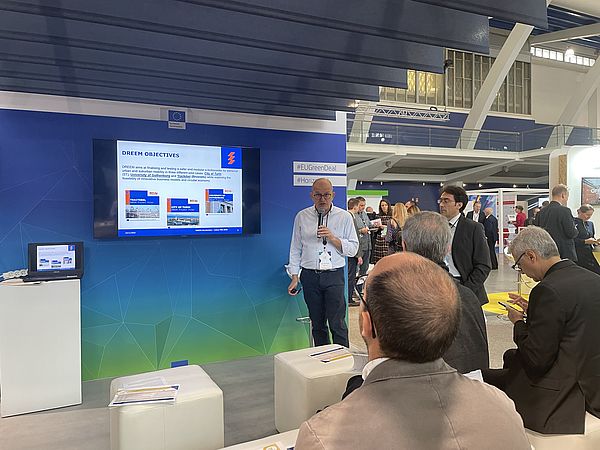 Event 4: Quick fire presentation
Together with other 32 EU-funded R&I projects, DREEM was featured at the European Commission Stand.
DREEM project partner Pier Luigi Piccinni gave a presentation at the EC Stand titled "DREEM: safe and smart micro-mobility urban transport".
Read more about the activities organised by The European Climate, Infrastructure and Environment Agency (CINEA) and other Commission services (DG RTD, DG MOVE, DG JRC) here.

Location: EC Stand
Date: 15 November 2022
Time: 13:00 to 13:15 WET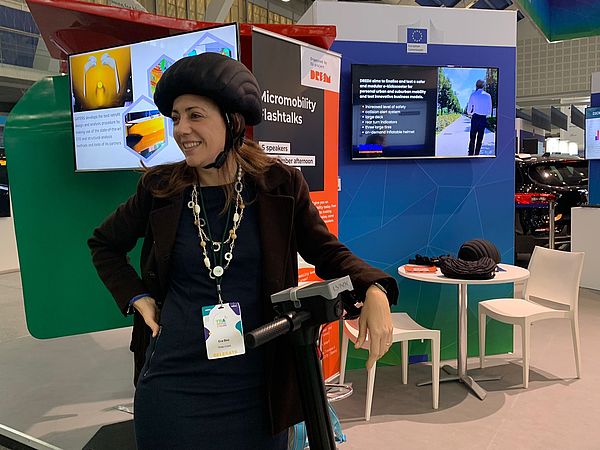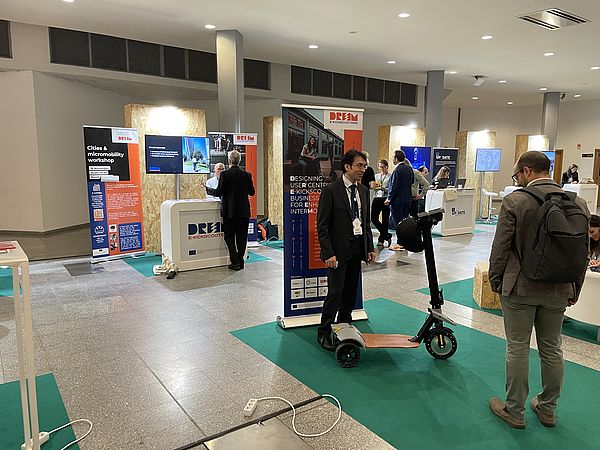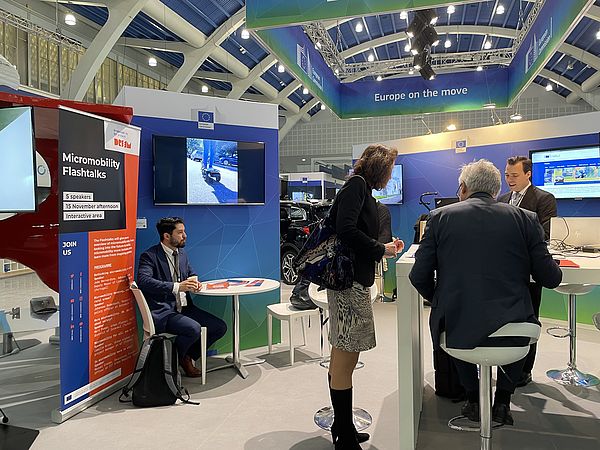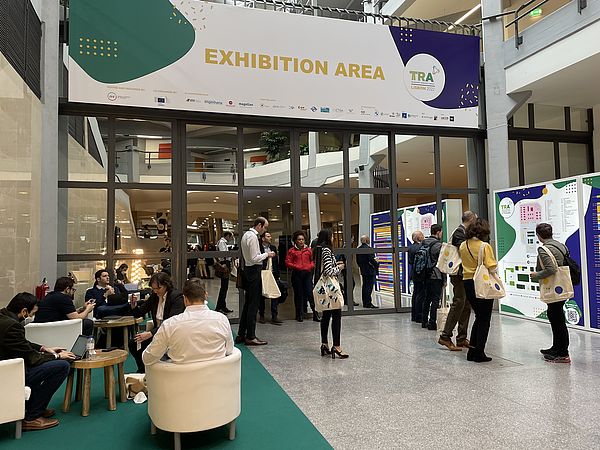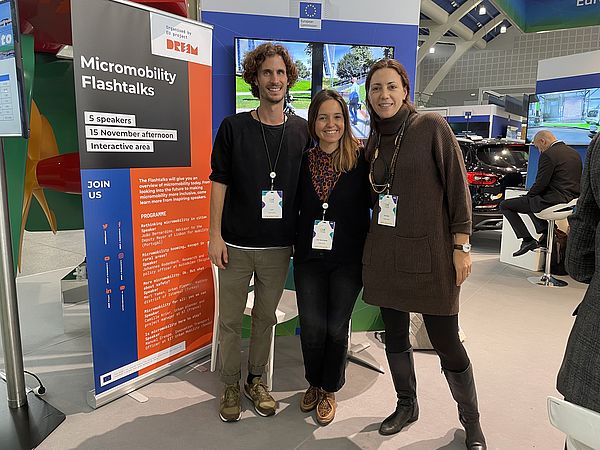 Micromobility Flashtalks
The Micromobility Flashtalks gave participants an overview of micromobility today. From looking into the future to making micromobility more inclusive, come learn more about topics with inspiring speakers.
Location: TRA Pitch area, Hall 1
Date: 15 November 2022
Time: 17:00–18:30
PROGRAMME
Welcome
Three o'clock
Rethinking micromobility in cities
João Bernardino, Advisor to the Deputy Mayor of Lisbon for mobility (Portugal)
Micromobility booming… except in rural areas?
Johannes Rodenbach, Research and policy officer at Autodelen (Belgium)
More micromobility. Ok. But what about safety?
Mert Yaman, Urban Planner, Kadikoy district of Istanbul (Turkey)
Micromobility for all: yes we can
Camille Krier, Urban planner and project manager at 6T (France)
Is micromobility here to stay?
Manuel Crespo, Innovation Transport Officer at EIT Urban Mobility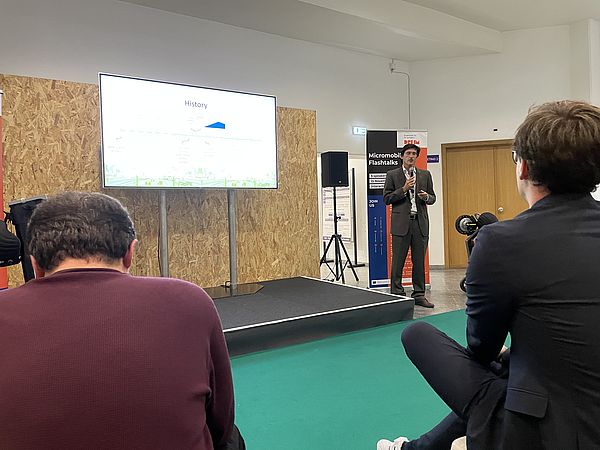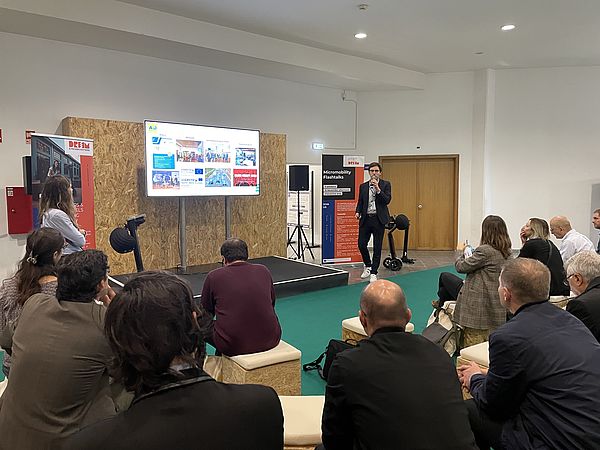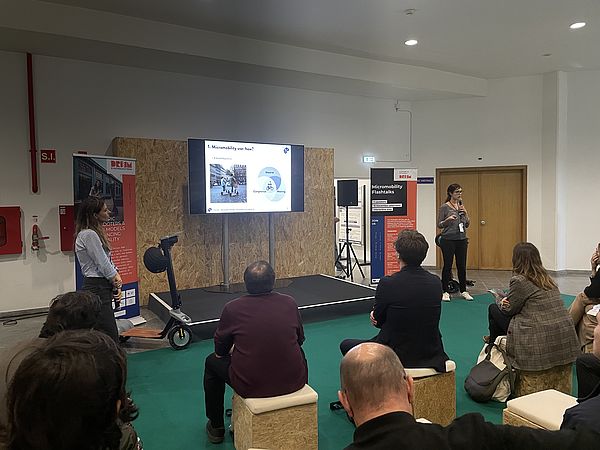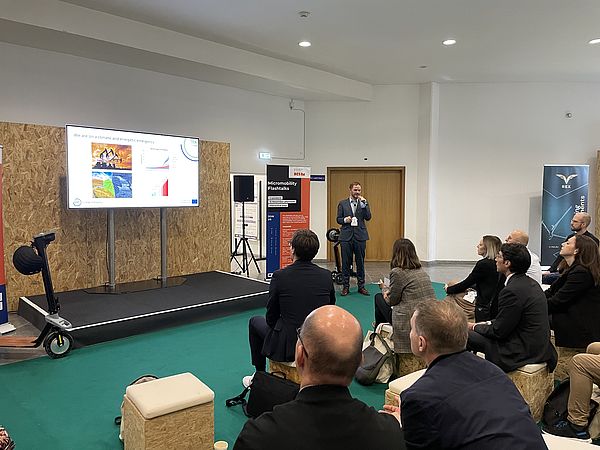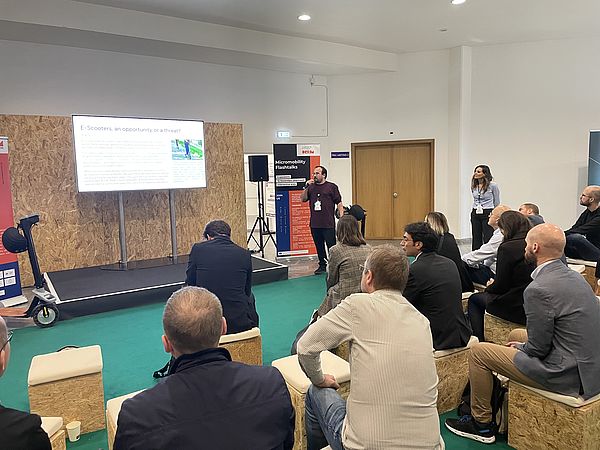 Cities and micromobility workshop
Location: TRA Room 3C Pavilion 3
Date: 16 November 2022
Time: 14:00-15:30
This co-design session aimes to contribute to solving the challenges of six European cities. During 2 hours, particpants embarked themselves on a journey and work together to explore the different issues that Antwerp (Belgium), Brasov (Romania), Kadikoy (Turkey), Leon (Spain), San Giuseppe Vesuviano (Italy) and Tirana (Albania) are facing regarding micromobility, and find solutions to overcome barriers. Participants with all types of backgrounds and expertise, whether you are more on the technical or the social side joined the workshop.