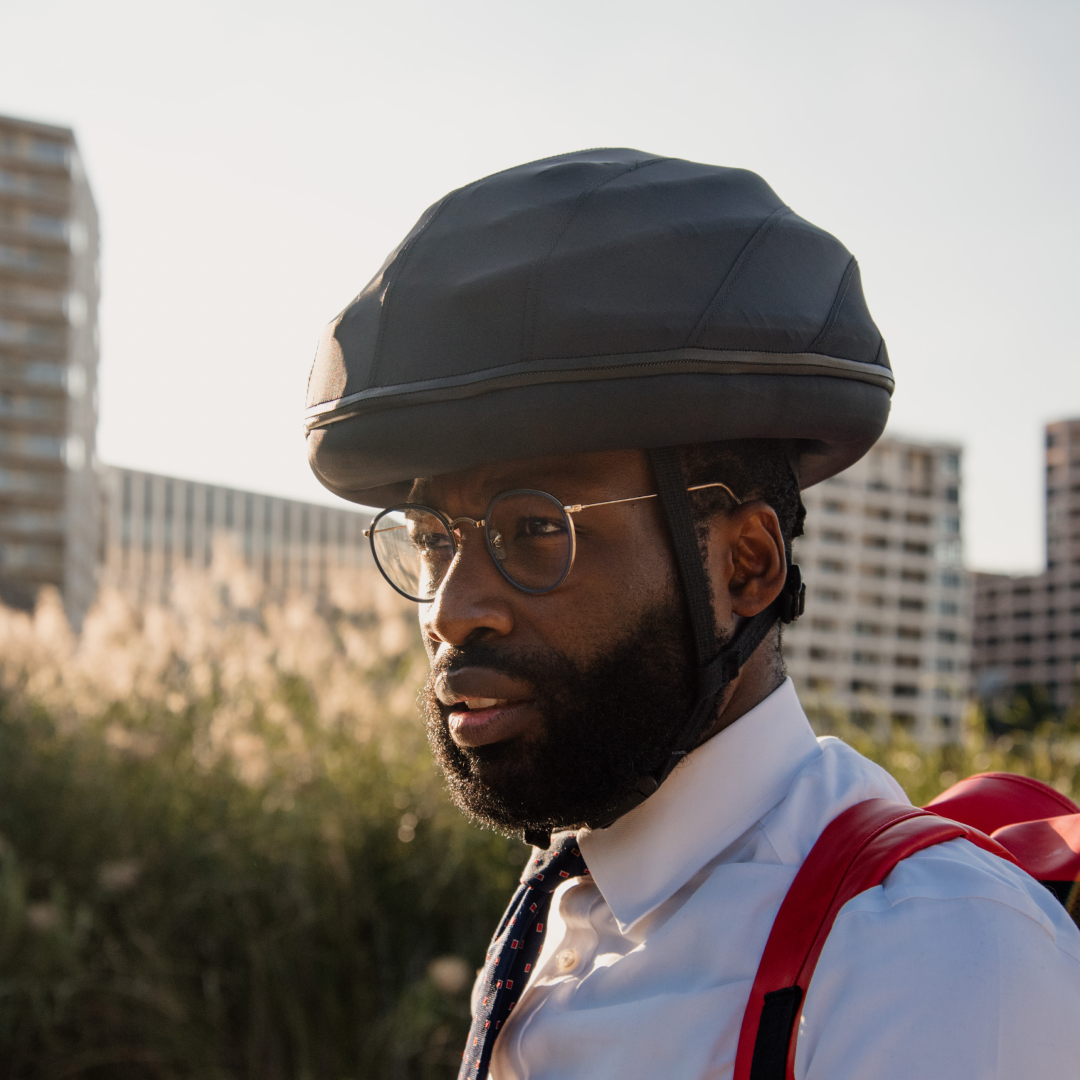 The Bumpair helmet is an innovative helmet that uses the shock-absorption properties of the air to provide an ultra-protective and ultra-compact helmet.
Its patented technology is the result of more than 50 years of scientific research on airbag safety products and three years of specific engineering research.
The air helmet stands out for its design and protective properties. From a safety perspective, the design ensures the protection of the brain up to four times more than the recommendations of the European standards for safety and protection. The air's capacity for deformation and instantaneous absorption allows the Bumpair helmet to absorb the shock eight times more effectively than other conventional helmets.
Its ultra-light weight (300g) and ground-breaking design allow the user to deflate it and store it in any pocket or bag until the next use, which makes it especially attractive for urban commuters.
Take a look at the tutorial video to understand how to proceed with inflation, strap adjustment, deflation and storage.

Ultra compact: The helmet is up to 8 times more compact than a traditional one. When it's deflated, it fits into a pocket or bag.

Responsible: The helmets require less material and are made from 85% recycled fabric.

Improved protection: With its patented architecture, the Bumpair helmet is up to 8 times more protective than a traditional helmet.

Ultra light: The helmet is so light (300g) riders don't even feel that they're wearing one.