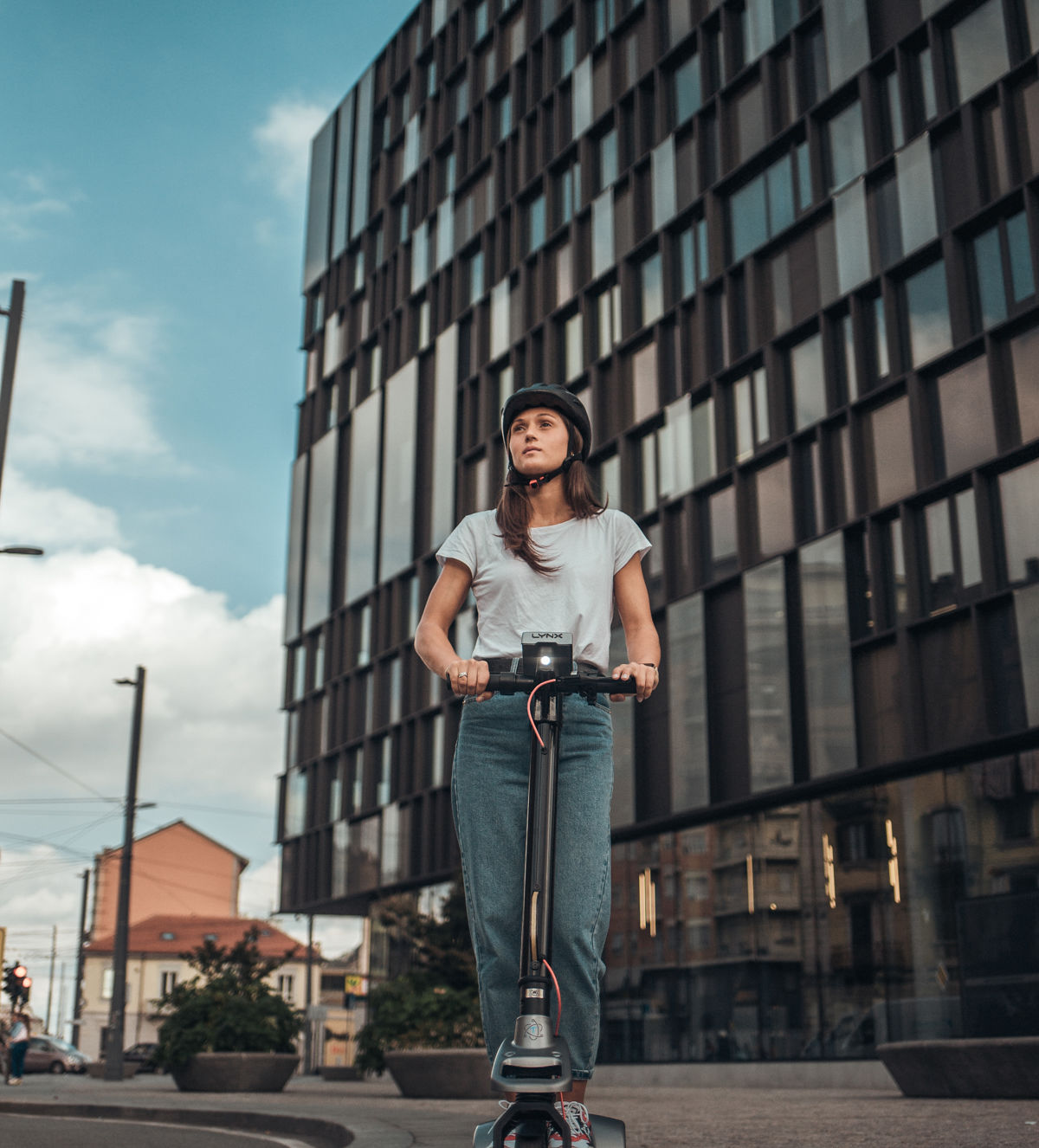 DREEM electric kickscooter is a new generation micro-mobility vehicle with many innovative features focused on safety and comfort.
An increased level of safety has been reached thanks to specific design choices and innovative technologies equipping the kickscooter. The collision alert system, thanks to a camera/sensor at the rear side of the scooter, ensures the possibility to see what happens behind and informs the driver about possible risky situations.
The large deck, the rear turn indicators, the three large tires (10" front and 8" rear) and the availability of an on-demand inflatable helmet are also intended to improve safety.
From a comfort perspective, the DREEM e-kickscooter can be folded and brought as a suitcase thanks to the front handle. This element, together with the vertical standstill position will especially help users that need to bring the scooter with them in closed environments or public transportation.

2 rear wheels puncture proof, for more stability

Final weight is 16 kg

Navigation system (third party) integrated to optimize the route maximizing drivers' safety

Removable battery from the front pipe

Larger deck providing more space for driver's feet

Three phase transversal flux motor (TFM) and radial flux motor

Modular batteries: two different batteries (with different capacities) that can be swapped on the scooter

Rear camera and collision alert system informing the driver in case of dangerous situations